Hello again teens! Spring is in the air and it is time we start the buzz around Summer Reading! You have a lot of fun activities to look forward to this summer! But in order to best utilize our Teen Room supplies, this month we are having a Technology Fair! It is important to know what resources we always have on hand for teens to play around with, especially because a lot of our technology is stored in the office. This post is about the different technologies we have available for teens that you may not have known about. Also, we will be showcasing these technologies at our upcoming Teen Technology Fair on Wednesday, March 18, 1:30-5pm! Let's jump into it!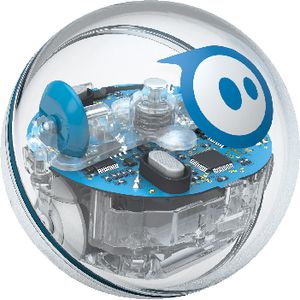 Sphero
For those of you who have never seen one, a Sphero is a little BB8-like robot that you control on the iPads. These programmable robots are a STEAM-based educational tool that transform the way kids learn, create and invent through coding, science, music and the arts. We have two of them in the Teen Room along with Sphero obstacle course equipment, so they are really fun to explore with a friend!

Ozobots
Ozobots are like itty-bitty Roomba (minus the vacuuming) that follow lines. These little guys are much more than that, though. They will follow any line you make and help educate you about coding concepts. This is an awesome little robot for someone who enjoys problem solving, as it is excellent at showing how to work through things like cause/effect and debugging. Ozobots are yet another great hands-on robot!
LittleBits
If you have not played around with LittleBits, boy are you missing out! These little doodads are so much fun and so easy to use! They are preprogrammed gadgets that you put together to make different customizable inventions. Each LittleBit says what it does, then you connect the bits together till you make the invention you desire. And the best part is that they're magnetic, so if you're worried you might get lost or hook something up wrong, you can't! The magnets won't let you! You should absolutely fidget with this next time you visit the library!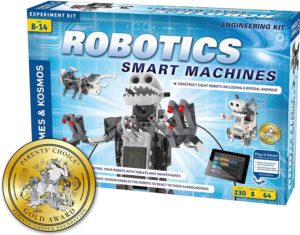 Robotics
Thames and Kosmos Robotics are a fun spin on your basic DIY robot. With 8 sample projects of different robots to build, these robots are great for anyone who loves building things. The twist on these robots is in the power supply. The motor uses ultrasonic technology so that it can sense movement and sound. Plus, you can connect it on the iPad and control its programming and movement even more!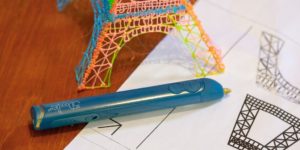 3D Pens
These cool little gadgets don't need much introduction, as the name is in the title. 3D Pens! These awesome pens allow you to draw on and off the page. Draw vertically. Draw horizontally. The sky is the limit! 3D Pens work like a hot glue gun, but with fast-cooling plastic. The possibilities are endless!
Lego Robotics
Let your inner builder unleash the creative powers of Lego Mindstorms! Build robots that walk, talk, think and do anything you can imagine. These retro robots are an awesome resource for those of you who have Lego nostalgia.