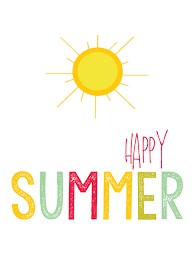 We miss our teens! We are so sad about this hiatus from teen clubs and hanging out. But we are so happy to have some great programming to offer for the month of July. Call us at 687-9227 to sign up as we have limited spots for each program, except for the End-of-Summer Party.
Sip & Paint – July 11, 3-4:30pm
Get your paint on with BHSU art students Hope and Katie. We are talking legit artists here. Check out their Instagram pages if you don't want to just take our word for it.
https://www.instagram.com/hopechristofferson/?hl=en
https://www.instagram.com/kbhwolff/
We'll provide the supplies: paint, canvases, brushes, and beverages. Limited to 8 participants.
Trivia Tuesday – July 14 & 28, 1:30pm
Bring your mythology knowledge July 14th and your sports knowledge July 28th  and compete for yummy prizes. Limited to 8 participants per challenge.
Fantasy Makeup – July 16 & 27, 1:30pm
Tim and Sarah Bessette of the Gillette Drama Guild will teach you the tricks of the trade in applying dramatic fantasy makeup. Each session limited to 8 participants. You may only sign up for one session. All supplies will be provided.
Escape Room – July 22, 1:30-4pm
Our Greek mythology inspired escape room is sure to test your logic, puzzle and problem solving skills. Four sessions available, 1:30pm, 2:15pm, 3:00pm and 3:45pm. Limit 5 participants per session.
End-of-Summer Party – July 30, 1:30pm
We are thinking human tic-tac-toe, a Lego build challenge, charades, and a frozen t-shirt contest, but you'll just have to come to find out exactly what we plan for this bash. All activities will be outside, including the drawings for our summer reading prize baskets.